Due to the global development and concerns over the coronavirus (Covid-19) situation, EuroGeo7 Conference which was scheduled to take place from 16 to 19 May, 2021 in Warsaw, Poland, is now postponed until 19-22 September 2021.
The decision to postpone EuroGeo7 was made in the interest of the health and safety of everyone participating in the conference. The organisers of EuroGeo7 are working closely with partners and authorities, and will announce a new schedule of extended deadlines shortly. Please keep visiting our website regularly.
The Organising Committee of EuroGeo7 thank you for your understanding.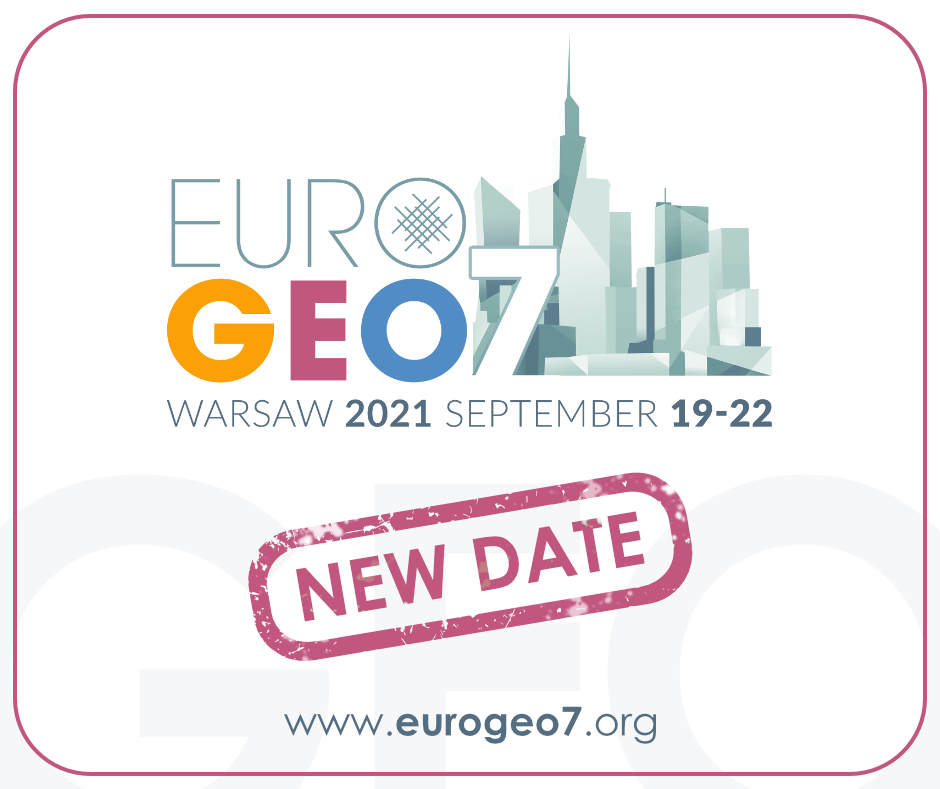 Note: due to the conference date change, the website is beeing updated