WARSZAWA (Warsaw) is the capital and the biggest city in Poland full of incredible history. It is a vibrant, flourishing place which attracts visitors with its history and special atmosphere. Modern architecture, friendly infrastructure and creative inhabitants – here lies the beating heart of business. Each year Warsaw hosts thousands of business meetings including conferences, congresses and fairs. A lot of global corporations have their quarters in Warsaw. Here connect the scientific, cultural, economic and political interests from the entire region of Central and Eastern Europe. Over 13,000 business events reported in 2018. Warsaw now welcomes many visitors both as an important business center and a frequent tourist destination.
Warsaw is also known as the capital of sweets because the country's most recognizable sweets company, E. Wedel started there. You can try and buy delicious desserts in E.Wedel Chocolate Lounges. Each of them offers the magic of chocolate and unique atmosphere.
Mermaid is a symbol of the city, there are statues of mermaids throughout the city and documented use of the symbol dates back as early as 1609. The mermaid is protecting Warsaw from invasion, she holds a sword and a shield. Look around carefully, because the Mermaid can be found in many places in Warsaw.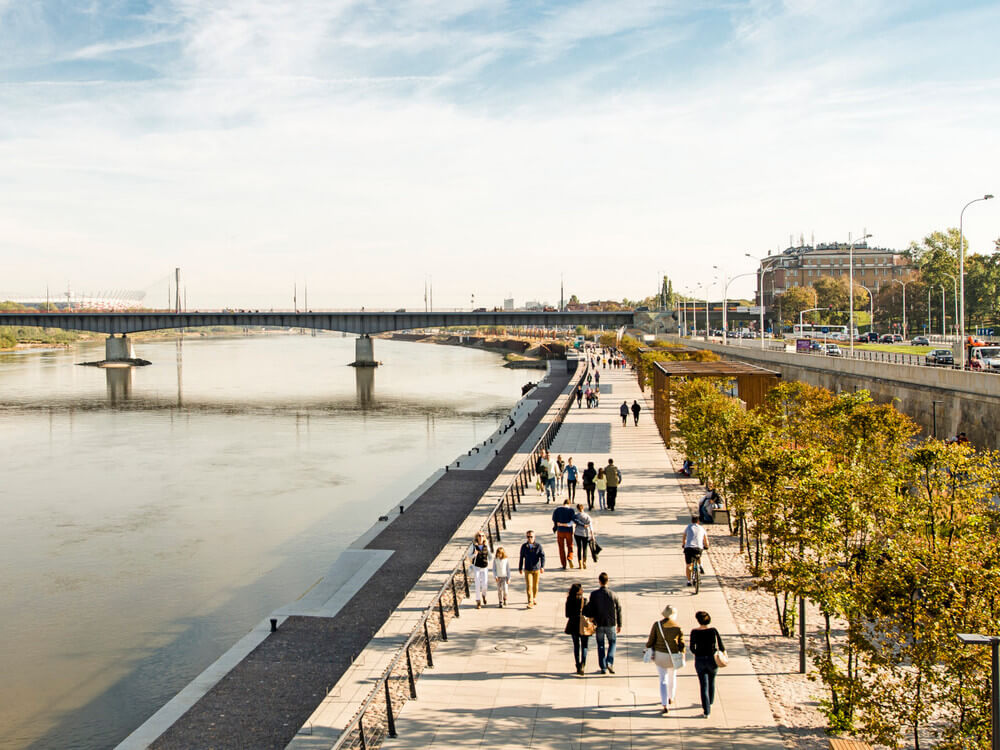 The longest river in Poland. A kilometers-long riverside promenade is a great place for a walk, a bike ride, as well as a night of fun in one of the seasonal clubs operating here. On the right side of the river nature holds sway with meandering, wooded pathways leading to sandy beaches. In the evening, you can watch amazing sunsets over the Vistula River from there or take a boat and have a cruise down the river.
Warsaw Old Town, rebuilt after World War II was based on paintings from the 17th-18th centuries, is protected by UNESCO and is a perfect example of restoration of cultural heritage. The Old Town Square is one of the most touristic parts of Poland. It attracts thousands of visitors daily who meet to pose by the famous mermaid statue, admire the coloured architecture and eat and drink in the bars, cafés and restaurants.
Varsovian is someone living in or originating from Warsaw.
F.Chopin was one of Warsaw's most famous residents. Although he died in Paris in 1849, he wished for his heart to be buried in Warsaw. From May to September in the Royal Łazienki Park you can experience the best moments with Frideric Chopin`s music. Under his monument famous piano players from all over the world plays open-air concerts every Sunday.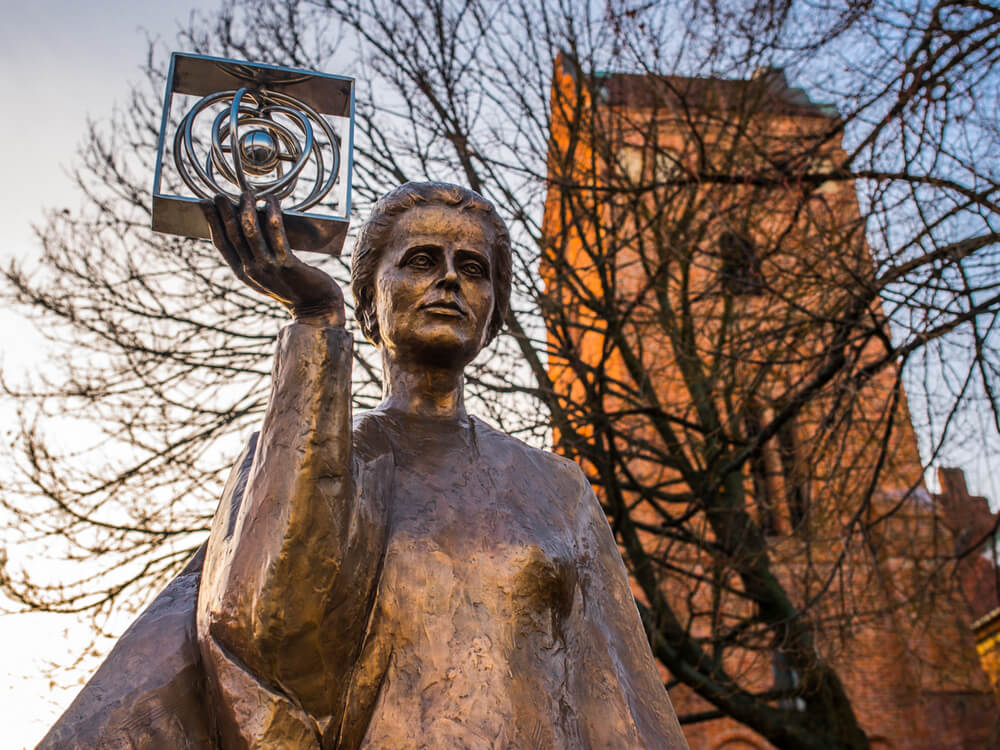 Maria Curie, the woman who discovered Polon and Rad, was born in Warsaw. Her name was Maria Sklodowska before she married a Frenchman named Pierre Curie. She was the first woman to win a Nobel Prize, the first person and only woman to win twice, and the only person to win a Nobel Prize in two different sciences.